St. Rose Cemetery - South Hadley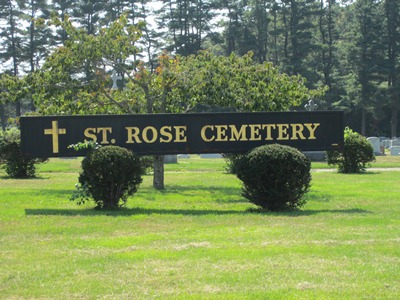 The St. Rose Cemetery is an 18.67 acre property located in South Hadley.  It was established in 1878.   At the request of Bishop McDonnell, responsibility for the administration and maintenance of this cemetery was moved under the Springfield Diocesan Cemeteries, Inc. management in 2008. Current estimates of burials are approximately 6,000.  The cemetery permits only ground burial and shows multiple sections accommodating flush memorial and upright monument lots.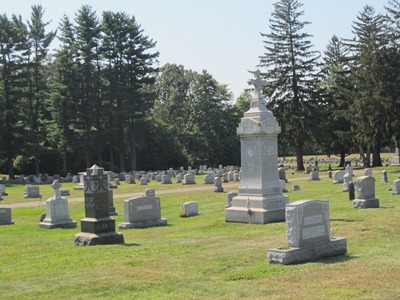 The cemetery is located on Rtes. 33 & 202 in South Hadley, MA 01075 with the cemetery records being maintained at an office in the Notre Dame Cemetery at 63 Lyman Street South Hadley MA   01075.  Tel: 413.420.0001.