Saint Michael the Archangel
Named in honor of St. Michael the Archangel, this beautiful facility located at St. Michael Cemetery in Springfield has been designed not only to be an enduring monument to those who have passed, but also to be a peaceful and serene sanctuary for the grieving.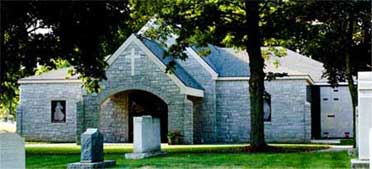 Centrally located within the cemetery, the mausoleum can be approached via a winding drive through a sheltered entrance portico. The unique traditional design of the building features poured in place concrete construction with a split-face granite facade. A central chapel adorned by stained glass windows, Carrara marble walls, mosaic murals, a wooden cathedral ceiling and skylights provide a beautiful, sheltered environment for committal services and visitation. The chapel provides a peaceful and serene atmosphere where visitors are encouraged to linger in private prayer and meditation.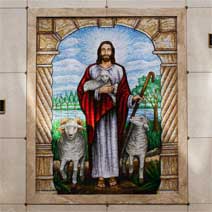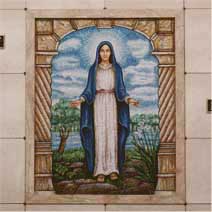 St. Michael the Archangel Chapel Mausoleum provides a limited number of entombment crypts in both an interior chapel and exterior locations. Cremation niches are also provided for the inurnment of cremained remains.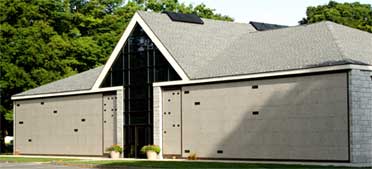 For further information regarding St. Michael the Archangel Chapel Mausoleum, please contact Lynn Carney at (413) 782-0341 or L.Carney@DioSpringfield.org.